HINTON FISH AND GAME ASSOCIATION'S GUN RANGE
Hinton Fish & Game Association provides rifle and pistol ranges. Outdoor ranges are available to members with a valid Hinton Fish & Game membership 7 days a week. People caught on the range without a valid membership may be charged with trespassing.
BOOKINGS
The gun range is available for bookings. Please view our bookings page to book the range online.
The clubhouse is rented out with either gun or archery range. It is not available to be rented out on its own.
MEMBERSHIPS
A membership allows you to access the outdoor gun range, outdoor 3D archery range, outdoor archery practice range and shoot with the trap club on specified trap days.
GUESTS
Guests are welcome to use our facility for a fee of $20.00.
Guests must fill out a waiver before utilizing the range. The waiver is located as you enter the gun range area at the kiosk as you approach the gun range.
The gun range distances include: 580 yards, 200 yards, 2 – 100 yard, Pistol Range
Please respect our facility! Please pick up all of your used targets, garbage, spent casings, and brass. Please put it in the the appropriate bucket or garbage.
Anyone caught breaking this rule may have their membership revoked.
Shotguns are not to be used on any of the targets provided. If you are practicing with a shotgun please set up your own targets on the berm. Remember to pick up your shell casings.
If the gun range facility requires attentions, including the outhouses, please contact one of our executive members.
For more information on Gun Range please contact one our executive members
Director, Gun Range Francis Gale (780) 740-5400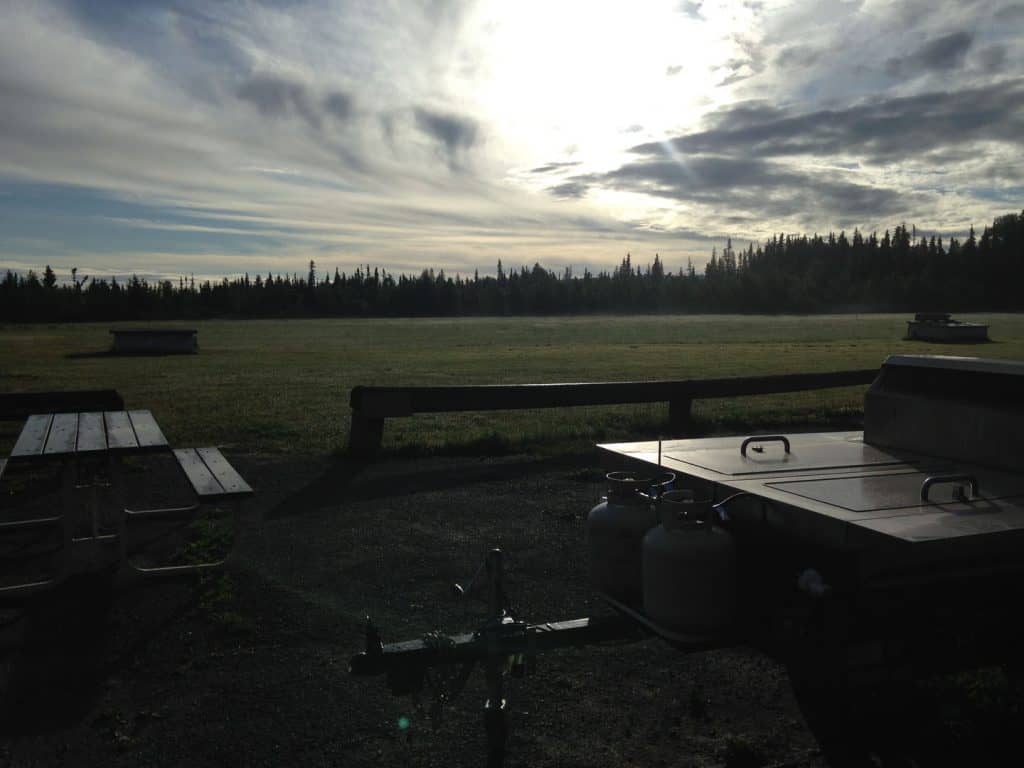 An amazing sunset over the range!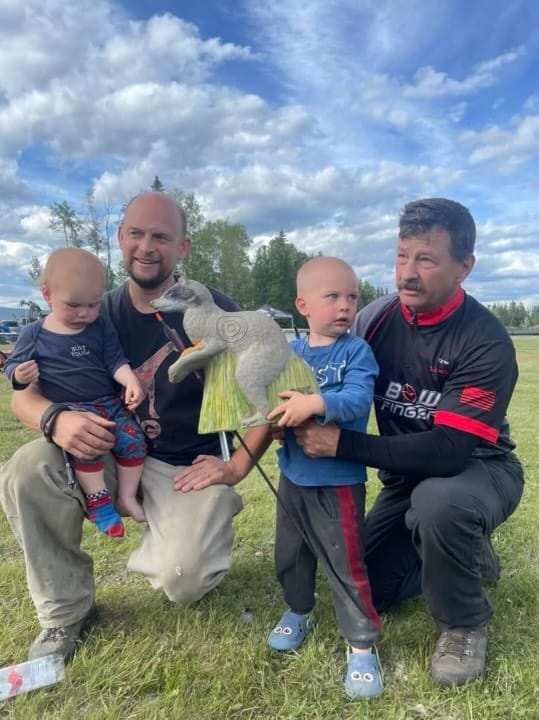 What a team!
HINTON GUN RANGE SAFETY RULES
The 4 Rules of Gun Safety:
Treat the firearm as if it is loaded
NEVER point the firearm at anything you do not want to shoot
Keep your finger OFF the trigger until your sights are on the target
Know your TARGET and what is beyond it
All shooters must have a valid Hinton Fish & Game membership and have membership placard visible in vehicle on-site OR be a registered guest of a member:  Log book must be signed, $5 fee paid for insurance and member is responsible for conduct of their guest.  Maximum 3 visits per guest.