Our Trap Shooting Facilities
Hinton Fish & Game has a 5 trap house field.
Trap shooting is from April to October, weather permitting.
Trap Shooting (May to September) is on Sundays @ 1:00pm
Starting June 7th, there will be trap shooting Wednesdays @6:00pm as well.
$20 gets you box of shells (25) and 25 birds. Shotguns are available for $10 for the day, Youth participants do not have to pay for the use of the shotgun.
PLEASE PICK UP ALL OF YOUR SHELL CASINGS BEFORE YOU LEAVE
​
The Trap area is not for use other than the specified Trap sessions. Hand throwers are not allowed.
Five Stand Trap Shooting
Five Stand is a type of shotgun sport shooting similar to sporting clays. There are five stations, or "stands" and six to eighteen strategically placed clay target throwers(called traps). Shooters shoot in turn at various combinations of clay birds. Each station will have a menu card that lets the shooter know the sequence of clay birds he or she will be shooting at (i.e. which trap the clay bird will be coming from). The shooter is presented with 5 targets at each station, first a single bird followed by two pairs. Pairs can be either "report pairs," in which the second bird will be launched after the shooter fires at the first; or "true pairs" when both birds launch at the same time. After shooting at the 5 birds on the menu at that station, the shooter proceeds to the next stand, where they find a new menu of 5 targets.
Below are a few links to YouTube videos showing what  Five Stand is and an example of what our facility will soon support:
Trap Shooting Fees
10 ROUND PUNCH CARD ammo and birds $160.00
5 ROUND PUNCH CARD ammo and birds $80.00
10 ROUND PUNCH CARD birds only $60.00
5 ROUND PUNCH CARD birds only $30.00
All punch cards are available for purchase at High Calibre Sports. Their address is 858 Carmichael Ln, Hinton, AB 
Cash will no longer be accepted at the range.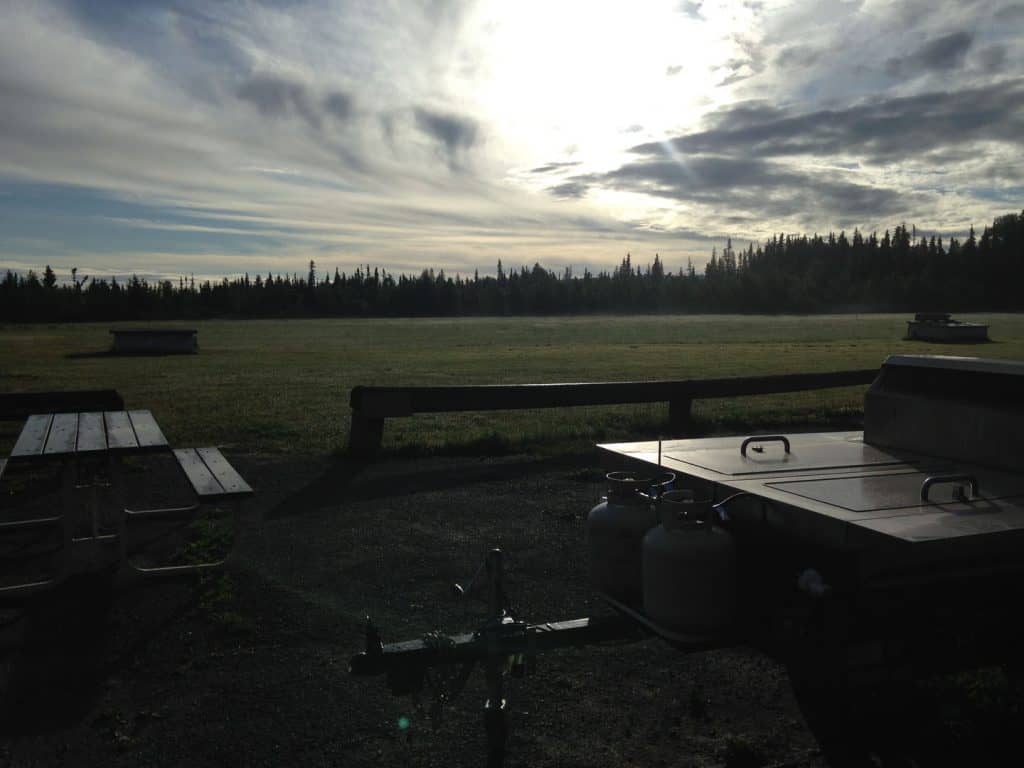 Guests
Our guest fee is a $5.00 user fee and the guest must sign a waiver as well buy a minimum 5X punch card.
Guests must fill out a waiver located as you enter the gun range area. The Trap Director will also have some of these waivers.
This fee and waiver are for insurance purposes. If your guest fails to pay and fill out the waiver they will be asked to leave the property. Any individual may come as a guest a maximum of three times. If they exceed this they must purchase a Fish & Game Membership.
You are responsible for your guest. If there is any vandalism to the property or your guest does not comply with the Hinton Fish & Game and Yellowhead Arrow Launchers rules your membership may be revoked and charges laid for vandalism.
For more information on Trap Shooting please contact our executive members:
Trap Director - Terry Winter (780) 817-3281
President - Kevin Guimond (780) 817-6558
Range Memberships
New Members
Family Membership
Up to two adults
Children under the age of 18
Access to outdoor gun range
Access to outdoor 3D archery range
Access to outdoor archery practice range
Shoot with Trap Club on specified trap days
purchase
Single Membership
Access to outdoor gun range
Access to outdoor 3D archery range
Access to outdoor archery practice range
Shoot with Trap Club on specified trap days
Purchase
Couples Membership
Up to 2 adults that are married or common law
Access to outdoor gun range
Access to outdoor 3D archery range
Access to outdoor archery practice range
Shoot with Trap Club on specified trap days
Purchase
Membership Renewal Rates
Family Membership Renewal
Up to two adults
Children under the age of 18
Access to outdoor gun range
Access to outdoor 3D archery range
Access to outdoor archery practice range
Shoot with Trap Club on specified trap days
purchase
Single Membership Renewal
Access to outdoor gun range
Access to outdoor 3D archery range
Access to outdoor archery practice range
Shoot with Trap Club on specified trap days
Purchase
Couples Membership Renewal
Up to two adults that are married or common law
Access to outdoor gun range
Access to outdoor 3D archery range
Access to outdoor archery practice range
Shoot with Trap Club on specified trap days
Purchase